Water purifiers are appliances that are capable of pulling out impurities from the water, so it is safe to drink. All of us need safe drinking water to have our bodies function properly.
Impurities in the water can create many health complications. These complications can be easily avoided by running the water through a good water purifier. Water purifier companies bring in good quality water purifiers to the market to let everyone have access to pure drinking water.
Water Purifier Company in Bangladesh 
Though Bangladesh is a riverine country, our people are not yet completely aware of the need to keep water bodies clean. As a result, pure drinking water is becoming scarce in many districts.
On top of that, frequent flooding makes the safe water problem more complex. Thousands of people drink contaminated water and suffer from water-borne diseases and heavy metal poisoning.
In this situation, we all should opt to use water purifiers to make sure that the water we are drinking is safe.
Many companies are trying to solve the pure drinking water issue by introducing good quality water purifiers to the market. Most of them are launching purifier models that use cutting-edge technology and provide the best service for many years.
They are also trying to keep the price range reasonable, so everyone can afford the devices. This can also encourage people to buy a water purifier and get in the practice of always drinking safe water.
Water purifier companies import top-notch purifier models from abroad and make them available to the local crowd. Many companies are taking the initiative of launching their product lines.
The purifiers they are building are especially suited to deal with the level of impurity found in the water bodies here. Buying one of these local products might be a good choice to make to keep your family provided with safe drinking water.
ABM Water is a water purifier company in Bangladesh that has been around for more than two decades. They have remained relevant for such a long time by providing the customers with the best quality water solutions.
Their purifiers can provide services such as water softening, heavy metal removal, molecular level purification, removal of germs and bacteria, etc.
They have many models of water purifiers available to suit the taste and needs of their customers.
What kind of purifiers do the water purifier companies have?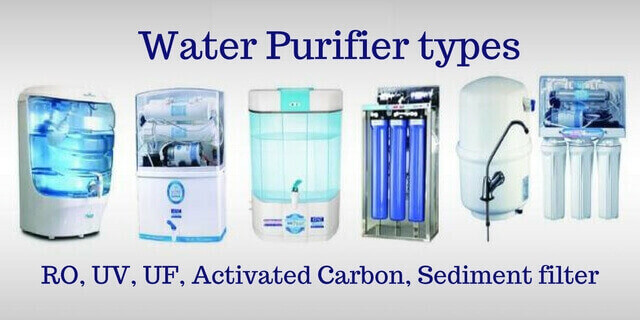 Water purifier companies in Bangladesh mostly have three kinds of water purifier models available. Among them, purifiers that use ultrafiltration come at the cheapest price.
RO purifiers are the latest technology that is capable of turning the water to its purest form. All of these purifiers are capable of purifying the water to a level that is safe to drink.
UF Purifiers: These purifiers use ultrafiltration to separate impurities from the water. The filter used in it has small pores that do not let large-sized impurities pass through them.
These purifiers are capable of eliminating most of the impurities from the water. They might not need electricity to run and save you from an added electricity bill. You can get one of these purifiers at a cheap rate.
UV Purifiers: These purifiers used ultraviolet rays to kill off germs present in the water. These purifiers may be equipped with carbon or ultrafiltration filters to separate other impurities from the water.
UV purifiers need electricity to run. They are efficient enough to purify a large amount of water every day. They can eliminate impurities such as arsenic, manganese, germs, and bacteria from the water.
RO Purifiers: These purifiers make use of the latest reverse osmosis technology. The membranes of RO filters are capable of separating every molecule larger than a water molecule. RO purifiers also come with TDS control sometimes to retain the necessary minerals. These purifiers are capable of providing us with the purest drinking water. They make use of electricity to purify the water. They significantly improve the taste, smell, and color of the water.
Why should you buy from a reputed water purifier company in Bangladesh?
Water purifiers are affordable devices that can last many years if they are built well and maintained properly. You should buy a purifier from a reputed company to be sure that the quality has not been compromised.
A top company will maintain product quality to keep up its good reputation. They will offer you a reasonable price for the model you want to buy.
A good company will have expert customer service providers who can answer all your queries about water purifiers. They can explain how the purifiers work and how to keep them well maintained.
Talking to them will help you pick out the best water purifier for your home, industry, or commercial place. They will also have good technicians who can help you with maintenance and repair your purifier if need.
If you are planning on buying a water purifier, you should have an expert from a reputed water purifier company run a test on the water in your area.
This will help you learn what contaminants need to be removed and buy a purifier that is capable of perfectly removing them. You should also consider how much pure water you will need and buy the model that can provide you with the amount you want.
You should buy your water purifier from a reputed company for better quality, cost-effectivity, and the best customer service. You can order purifiers online from them and have them delivered to your doorstep.
They also offer twenty-four hours of customer service to help you with any query you might have. You should buy a water purifier to ensure safe drinking water for everyone.
If you are looking for a trusted water purifier company in Bangladesh, you can give ABM Water Company a chance. This company makes the best quality water purifier available in Bangladesh. They have a large collection of different types of water purifiers. You can choose one that suits your preference and comes in your budget.
---