A garbage truck is a vehicle that collects municipal solid waste and transports it to a solid waste treatment facility, such as a landfill, recycling center, or transfer station. Trash truck is another name for this type of truck, and refuse truck, dustcart, rubbish truck, junk truck, bin wagon, dustbin lorry, bin lorry, or bin van elsewhere. Waste collection vehicles and refuse collection vehicles are technical terms (RCV).
These trucks can be found in most urban areas. Garbage trucks have played an important role in assisting with the disposal of waste since the 1890s. Prior to the invention of the automobile, garbage was frequently disposed of in close proximity to daily life: dumped into sewers, piled in streets, and floated down rivers. Instead of dumping our garbage wherever we see fit – and spreading disease – we have garbage collectors pick up the trash and transport it from towns and cities to more remote waste-management facilities.
Types of garbage trucks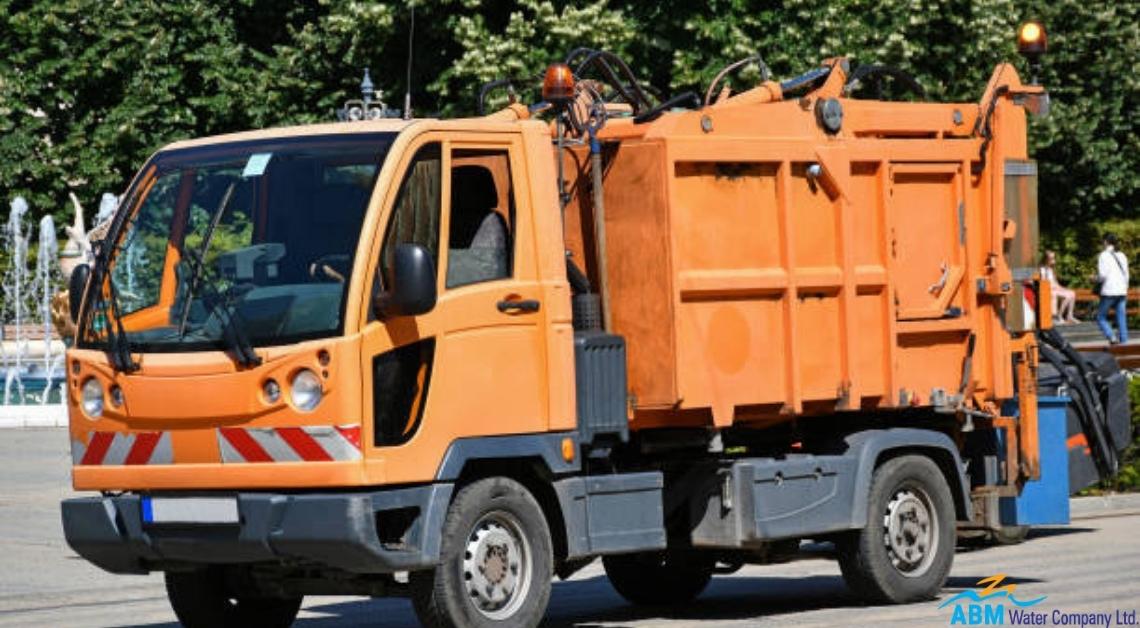 There are 6 types of garbage trucks
Rear loader garbage truck (compactor garbage truck)
Dump garbage truck
Swing arm garbage truck(lugger garbage truck)
Self-loading garbage truck(side loader garbage truck)
Sealed garbage truck(food waste garbage truck)
Hook arm garbage truck(roll-off garbage truck)
Rear loader garbage truck (compactor garbage truck)
A sealed garbage compartment, a hydraulic system, and an operating system are all part of this type of garbage truck. The vehicle is completely sealed, and all sewage in the process of self-compression, self-dumping, and compression enter the sewage tank, which effectively solves the problem of secondary pollution during garbage transportation while also avoiding inconvenience to people.
High pressure, good sealing, ease of operation, and safety are the primary benefits of this type of garbage truck. The user can select either the rear hanging bucket turning mechanism or the garbage bucket turning mechanism.
Dump garbage truck
This type of garbage truck is a vehicle equipped with a hydraulic system that allows the carriage to tilt to a specific angle and dump garbage on its own.
Swing arm garbage truck(lugger garbage truck)
The national unified swing arm garbage hopper is loaded and transported through the left and right arms of this type of garbage truck, which has a unified supporting hydraulic lifting assembly installed on the chassis. It can transport multiple buckets in a single-vehicle and has a self-unloading function to ensure safety, stability, and dependability.
The cargo hopper is separated from the car body, allowing for the combined operation of one car and multiple cargo hoppers, as well as circular transportation, which greatly improves the vehicle's transportation capacity and is especially suitable for short-distance transportation, such as sanitation department's cleaning and transportation of urban garbage.
Self-loading garbage truck(side loader garbage truck)
This type of garbage truck is also referred to as a bucket garbage truck. It is made up of a closed garbage compartment, a hydraulic system, and an operating system. Garbage compartments can be hoisted up and down when lifting oil cylinders, and the next working cycle time is the 50S.
One truck can be outfitted with dozens of trash cans, allowing for the circular transportation of one trolley and multiple trash cans. At the same time, the hanging bucket garbage truck can be outfitted with additional functions to create other multifunctional hanging bucket garbage trucks, such as a hanging bucket compression garbage truck, a hanging bucket swill garbage truck, and a hanging bucket docking garbage truck, and so on.
Sealed garbage truck(food waste garbage truck)
This type of garbage truck, also known as a kitchen garbage truck, can collect and transport household garbage, food waste (swill), and urban silt. With the growth of the global catering industry, the amount of food waste generated every day is mind-boggling, and the methods for collecting and transferring it are diverse.
It has a high degree of automation in loading and unloading garbage, dependable work, good airtightness, a large loading volume, simple operation, a closed operation process, no sewage leakage or strange odor, and good environmental protection. It can be outfitted with standard trash cans of varying sizes, giving it a wide range of applications. Kitchen garbage trucks are efficient and clean special garbage collection vehicles.
Read Also: Mobile Water Treatment Plant For DPHE.
Hook arm garbage truck(roll-off garbage truck)
This garbage truck has a high-tech design and can swing its hook arm. A single truck can transport multiple large compartments, making loading and unloading easier. It enables the compartments to be hoisted for the second time, making the mechanism the most labor-saving. It has a simple structure, stable and convenient operation, high-efficiency loading and unloading, and other benefits.
Important parameters in choosing the right garbage truck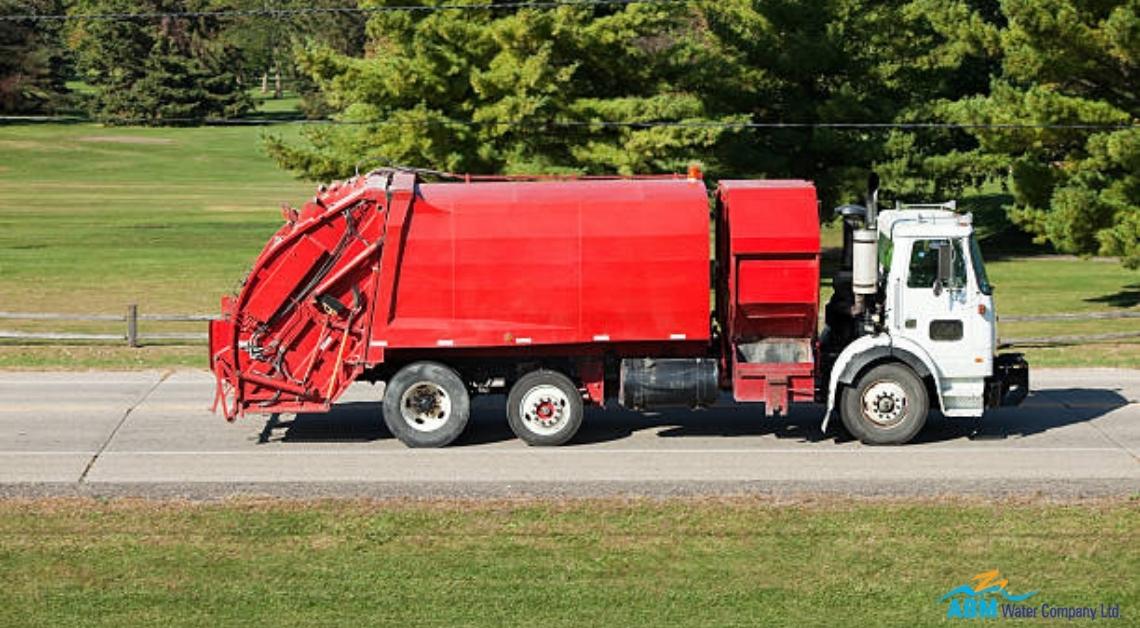 Choosing the right garbage truck manufacturer for your fleet is a critical step in ensuring that your trucks remain dependable and on the road. With so many options, it's critical to choose a brand and model that fits your budget and provides the parts and services your fleet requires. Other factors to consider when weighing your options include power and efficiency, as some trucks may struggle to handle bulkier pickups.
Some of the world's largest garbage and refuse truck manufacturers have specialized in producing these vehicles for decades. It all boils down to your business model, the types of trucks you require, and your budget.
While some tracks may be less expensive at the beginning than comparable competitors, finding parts or dependable service may be more difficult. Many garbage truck manufacturers begin with chassis manufactured by companies such as Mack, Peterbilt, Freightliner Autocar, or other similar brand before adding their own components.
Planning waste management and recycling all of the garbage produced in this country is a massive task that necessitates both logistical planning and scientific knowledge and understanding in order to balance the environmental impact and the cost-effectiveness of the process.
Waste management and recycling companies are also under increased pressure to perform their duties in the most environmentally friendly manner possible.
To provide solutions and tools to society and our clients for implementing environmental commitments in a safe, efficient, and responsible manner.
To be a leader in environmental recovery and conservation, as part of our commitment to providing comprehensive and long-term sustainable solutions to our clients' and society's environmental problems.
Why Choose ABM Water Company Ltd.
Commitment to our clients as well as to society
Professionalism and experience are required.
All parties should engage in dialogue and be transparent.
The law must be obeyed.
Commitment to long-term sustainability.
Observance of occupational health and safety standards.
Initiative and continuous improvement are required.
---